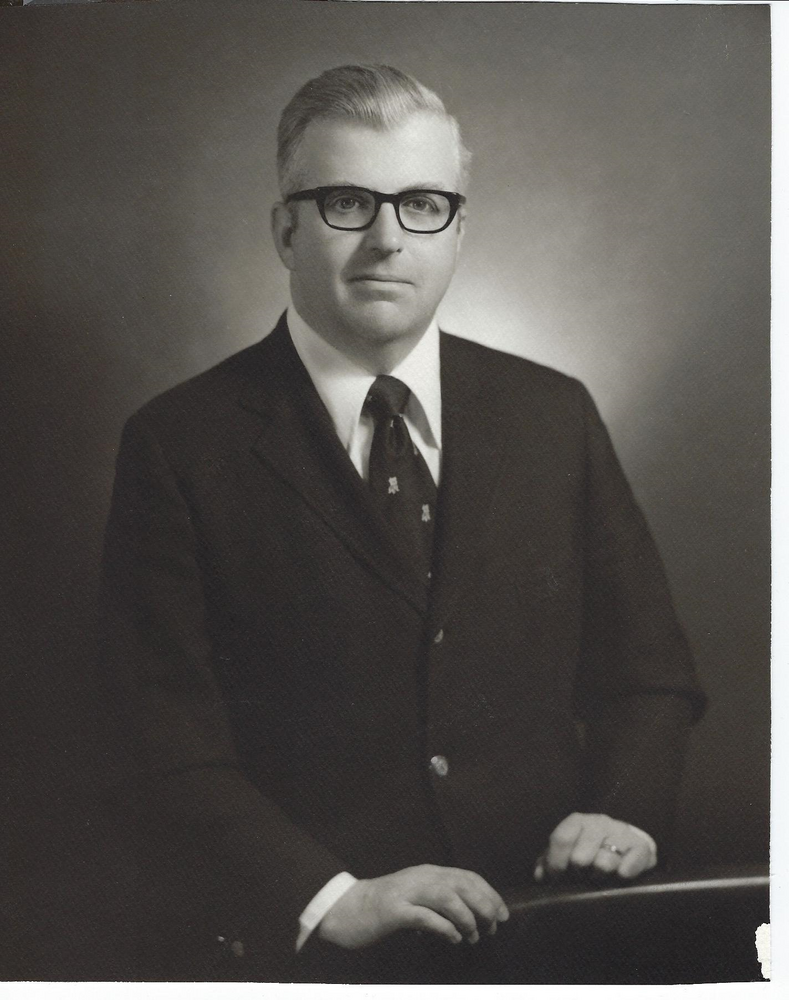 Mass
11:00 am
Thursday, April 28, 2022
St John Catholic Church
1986 Post Road
Darien, Connecticut, United States
203-655-1145

Get Directions


Obituary of Thomas Joseph Walsh Jr.
Please share a memory of Thomas to include in a keepsake book for family and friends.
Thomas Joseph Walsh Jr, MD died on April 24th at Norwalk Hospital after a brief illness. He was a long-time resident of Darien, CT. He was born in the Bronx on September 18, 1931, to Thomas Joseph Walsh and Virginia Hughes Walsh. After his mother died at an early age, he was cared for by his father and loving stepmother Josephine Colly Walsh. He attended his beloved West Point Military Academy from 1951-52. He then transferred to and graduated from Fordham College with an AB in 1954. There may not have been anything our father enjoyed more than attending the presentation of The Corp on the parade ground at West Point followed by a football game. Dad then attended medical school at Bowman Gray School of Medicine (now Wake Forest University) in Winston-Salem, NC, graduating in 1958. Shortly after graduation, he married our mother Sara Ann (Sally) Maust at the Church of St Catherine, Pelham, NY on June 21, 1958. After his medical internship at St. Vincent's Hospital in Greenwich Village, Dad served 16 months near the DMZ in South Korea from 1959 to 1961, an experience from which was born innumerable stories and a much discussed prolonged and circuitous return to the USA for him and our mother. Upon discharge, he received a letter of commendation from the Korean government and remained in the Army Reserves through 1968. He retired at the rank of Major and forever took great joy in attending and then watching the Army - Navy football game each year. Go Army, Beat Navy!
He then completed an Ophthalmology residency at Bowman Gray under the tutelage of one of his best friends and most admired mentors, Dr Richard Weaver. His final training experience was Neuro-Ophthalmology fellowship at Bascom Palmer Eye Institute in Miami, Fla. He and our mother then returned to their New York area roots, settling in Darien in 1965 where he was a long-time and active member of the Lions Club and a medical officer with the Noroton Fire Department. He then began four overlapping careers, while she ran the growing family. They were both very devoted and hardworking people. First, he ran a solo private ophthalmologic practice in Stamford, CT. from 1965 until 1998. Concurrently, he was also on the faculty at Yale University School of Medicine from 1965 - 2017 in the Department of Ophthalmology and Neurology. He achieved the level of Clinical Professor and was the Chief of the Neuro-Ophthalmology Service. He was also an Adjunct Professor at Dartmouth Medical School. In addition to the above professional activities, he was also a Consultant to the Surgeon General of the Army for 50 years (1966-2016). Lastly, our father loved to write, literally right up the time of his demise. While he published more than twenty-seven scientific papers, he truly loved writing books and chapters for the books of his professional colleagues. His textbook Neuro-Ophthalmology Signs and Symptoms is still the standard text used most residents and fellows and went through 4 editions and was published in multiple languages. As a family, we had many memories spending part of our vacations "working" with Dad reviewing a chapter for an upcoming publication for non-scientific errors. He also published manuals for the American Academy of Ophthalmology. Once, his medical career was completed, he continued to write, including his autobiography and a fictional work about one of his favorite military characters General George Custer.
His roles at Yale and with the Surgeon General led to many trips to Washington, D.C. for him and our mother where they renewed many friendships both personal and professional. He became a member of the Cosmos Club in Washington, DC, which is a club for those distinguished in science, literature, the arts, a learned profession, or public service. He was admitted for his scientific contributions. In addition, he and our mother loved to travel the world. This started with their "second honeymoon" as they returned from his service in Korea and never stopped. As members of various medical societies, especially their beloved "Eye Study Club", and as a guest lecturer, he and mother travelled to Great Britain and Europe many times. She loved spending time in and around London, while he loved consulting at Queens Square, the UK's leading neurological hospital. He went to South America several times to evaluate various dignitaries or their family members. Again, a source of many stories.
In the 1970's, Dad was invited by the Chinese government to China. Most of the family took advantage of the invitation and joined him on this trip. Dad worked while the rest of us had amazing cultural and shopping opportunities. In his later years, Dad developed eye care programs for Orbis International and set up clinical care systems in various locations, including Mongolia, Ethiopia, and Oman. He truly was never scared of travelling anywhere and relished the opportunity to meet new friends and colleagues and experience and learn from other cultures.
Dad was the member of many professional societies, including a Fellow of the American Academies of Ophthalmology and of Neurology, Society of Medical Consultants to the Armed Forces, Frank Walsh Neuro-Ophthalmology Society, Royal Society of Medicine, Oxford Ophthalmologic Society, and the International Neuro-Ophthalmology Society. As a result, of all his hard work and travels, Dad was awarded many honors, including Who's Who in America and the World, as well as Best Doctors in America. He was very proud of being honored as a Centennial Fellow, Johns Hopkins School of Medicine in 1976, and a similar honor from Walter Reed Hospital in 1984. He also was the Distinguished Alumnus for Bowman Gray in 1983, where he gave an oral presentation alongside his son, Thomas Raymond, then a third-year medical student. On a lighter note, he was truly a "character" as he was a member of the International Order of Characters, an aviation group whose members included Barry Goldwater and Jimmy Doolittle who led the raid on Japan in 1942. Again, more fodder for stories!
Dad was a devout lifelong Catholic and loved to attend daily Mass. He was also honored in 1982 as a Knight of Malta.
Unbelievably, he made time for his family and was a great father. While he was not known for his outdoor skills, including an ill-fated camping trip to Bear Mountain, he was afficionado of tailgate parties, especially at NY Jet / Giant, and Army football games. Seemingly, most of our family get togethers were in a stadium parking lot! He is survived by his son, Thomas Raymond Walsh of High Point, North Carolina and his wife, Elizabeth Ann Douglass Walsh, and his 3 daughters, Sara Ann Walsh of the home in Norwalk, Conn, Mary Kelly Parkhurst of Darien, and Kathleen Meghan Walsh also of Darien. He has 5 grandchildren: Molly Elizabeth Shelton and her husband Troy Dean Shelton of Cary, NC; Mallory Ann Walsh and her soon to be husband Thomas (T4) Daniel Barrett of Castlebar, Co. Mayo, Ireland, and Thomas DeBerry Walsh and his soon to be wife Holly Paige Puckett of Jacksonville, Fla., and John Thomas and Michael James Parkhurst of Darien. He has 3 great grandchildren: Owen Thomas, Alexander Philip, and Sophie Elizabeth Shelton of Cary, NC.
Funeral service will be Thursday, April 28, 2022, at St John's Catholic Church in Darien, CT at 11am followed by a private burial.
In lieu of flowers, memorial gifts can be made to the West Point Association of Graduates (westpointaog.org). Please reference Thomas J. Walsh and the following CRM # 638421.


Share Your Memory of
Thomas


Proudly serving Darien & surrounding communities
​


Looking for something you can't find? We make it easy to get the answers you need. Please feel free to contact us at anytime.