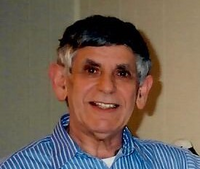 Richard A. Alicandro
Richard A. Alicandro, a lifelong resident of Darien, passed away on Thursday, July 28th, at Stamford Hospital. Richard was the youngest of 10 children, born on May 26th, 1938, to the late Josephine and Bernardino Alicandro.
He is survived by his wife of 62 years, Carole (Olsson) Alicandro, a son Richard Jr. (Rick), and his wife, Carolyn, two grandchildren, Rebecca and Victoria. In addition, he is also survived by two sisters, Ida Henry and Lee Heitz, both of whom reside in Florida. Richard was predeceased by four sisters and three brothers.
Richard was well known in Darien, retiring from the US Postal Service in Darien after serving as both a letter carrier and supervisor. To sign Richard's online guest register, please visit www.LawrenceFuneralHome.com