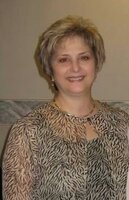 Maria Terese Baselice
Maria Terese (D'Annucci) Baselice, age 70, of Norwalk, CT and previously Bronx, NY, passed away suddenly on Monday, February 21, 2022. She was a beloved wife, mother, grandmother and friend.
Terese was born in the Bronx, NY on March 2, 1951. She married Lou in 1973 and had twin girls in 1974. They resided in the Throgs Neck section of the Bronx until they followed their daughters to Fairfield County, CT in October 2016. Her passion was her family. She received great joy from the time spent with her 4 grandchildren. Terese was a devoted cousin and friend with many special relationships. Known by all as a good listener, thoughtful and kind, quite simply - a class act.
Terese is survived by her husband, Louis Baselice, daughter Michelle Mitrione and her husband Jeff, daughter Jennifer Johnson and her husband Jay, grandchildren Ryan, Brendan, Alexa and Jessica, brother Michael D'Annucci, and cousin who was more a sister, Joann Romano.
In lieu of flowers, the family encourages donations in her memory to The Tiny Miracles Foundation (www.ttmf.org) at 381 Post Rd. in Darien, CT 06820. As a mother to premature daughters, Terese appreciated and supported this charity where Jennifer works.