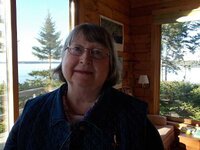 Joan M. Jewell
Joan Matuk Jewell, of Stamford, Connecticut, was peacefully united with her family in Heaven on August 29th, 2021 at the age of 85. Originally from Rochester, NY, Joan (and beloved husband Neal) made close friends in the various places they called 'home,' including Dobbs Ferry, NY; San Mateo, CA; and for over fifty years, Stamford, CT.
Daughter of the late Marion and Charles K. Matuk, Joan was a caring sister to her brother, the late Charles A. Matuk. Being a devoted wife and loving mother were her most important roles, but Joan was also an active volunteer for organizations that served the various communities she lived in. Her most cherished role, however, was that of grandmother and great-grandmother.
The memory of her warmth, generosity, beauty, faith, and deep, spiritual love lives in those she leaves behind, namely husband of 65 years Neal M. Jewell; daughter and son-in-law Darcy and John F. Taylor; daughter Karen J. Jewell; daughter Betsy J. Spekke; granddaughter Julie Stoltman and grandson-in-law George Dugdale; granddaughter Jane Taylor and grandson-in-law Gregory Berlin; granddaughter Erin J. Taylor; and granddaughter Hadley J. Spekke. Great-grandchildren include Maya Stoltman-Dugdale and Linnea Stoltman-Dugdale of Seattle, WA; and Maxwell Berlin of Stamford, CT.
An intimate graveside service with the family will be performed at Spring Grove Cemetery in Darien, CT. In lieu of flowers, charitable contributions may be given to: Regional Hospice, 30 Milestone Rd., Danbury, CT 06810; Noroton Presbyterian Church, 2011 Post Rd., Darien, CT 06820; or WFME Radio @ Family Radio Network, PO Box 305112, Nashville, TN 37230-9933.