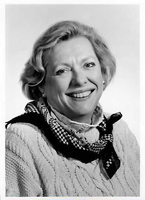 Barbara Ann Journalist
Barbara Ann Journalist, a resident of Stamford and a former resident of Darien, passed away on Thursday, August 5, 2021 in Greenwich. Born on September 22, 1933 in Stamford, she was the daughter of the late Ann and Edward Troy. She was 87.
After graduating from Stamford High School, Barbara joined Machlett Laboratories where she met her husband of 58 years, the late Joseph Journalist. She went on to build a successful career as a cost and budgeting analyst with tenures at Olin Corporation and Citizens Utilities.
Barbara was outgoing, made friends wherever she went and treasured her lifelong friendships.
She was a devout Catholic, enjoyed parish activities, and later volunteered at the Tully Center.
She is survived by her three daughters, Joanne Parr and her husband Robert of Darien; Cathy Journalist of Needham, MA and Lori Miller of Norwalk; six grandchildren, Lauren, Robert and Geoffrey Parr; Stephen, Mark and Harrison Little; and seven great-grandchildren. She was predeceased one brother, Edward Troy Jr.
A Mass of Christian Burial will be held at St. John R.C. Church, 1986 Post Road, Darien on Tuesday, August 10th at 11:00 AM. A private burial will follow at Spring Grove Cemetery in Darien.
Donations may be sent to St. John R.C. Church at the above address.