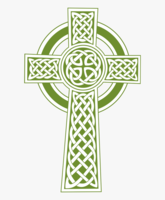 Fred J Hirt
Fred J Hirt Jr. a long-time resident of New York and recently of Darien passed away with his family by his side on June 29, 2021. He was born to the late Fred Hirt Sr. and Helen (Murphy) Hirt in New York City, NY on July 11, 1933. He was 87.
Fred lived and worked in New York City as a Doorman greeting people daily making them smile and laugh with his great sense of humor. In his early years he served in the Army from 1951 to 1953. He was a long time Ranger Fan and a great father to his children. His family will remember him for his sense of humor and humility.
Fred is survived by his wife Connie, his daughters Ellen and spouse Aldo Criscuolo and Martha Gorham, his son Daniel and spouse Deborah Edwards as well as his siblings Martin Hirt, Donald Hirt, Dennis Hirt, Jerry Hirt and Maureen Golder. He is also survived by his grandchildren Giancarlo, Marco and Eva Criscuolo and Dana Edwards. He was pre-deceased by his three children Winston Edwards III, Charles Edwards and Joanne Hill.
Calling hours will be held at the Lawrence Funeral Home, 2119 Post Road, Darien CT on Friday July 2, 2021 from 4:00 PM to 8:00 PM. A Mass will be held on Saturday July 3, 2021 at St John's RC Church in Darien at 10:00 AM. Burial will follow at St Raymond's Cemetery in Bronx, NY.