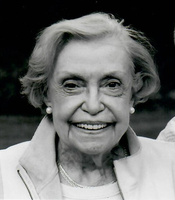 Margaret D. Dunn
Margaret Mary Dwyer Dunn
Margaret was born on July 27, 1937 in Boston, MA, the daughter of Francis P. and Ann Loretta Dwyer. Margaret passed away peacefully on April 19, 2021.
She attended the Belmont public schools, Boston College and the Katharine Gibbs School in Boston.
She was married to Thomas L. Dunn. They have five children, Nancy Richardson of New Canaan, Thomas Jr. of Darien, Amy Benedict of Darien, Meg Escobosa of San Francisco, and David of Darien.
She was very involved in the Darien schools. Especially The Tokeneke School since all five children were there at the same time. She also taught in the St. John Church C.C.D. program.
She was a former member of the Tokeneke Club and currently was a member of the Wee Burn Country Club where she enjoyed playing tennis and bridge.
In addition to her children, she is survived by her sister Ann O'Donnell Lazor of Belmont, MA and her brother John Dwyer of East Falmouth, MA as well as seven grandchildren.
She was a beloved wife of 56 years, a kind and caring mother and she enjoyed many lifelong friendships. She will be dearly missed.
A private Mass of Christian Burial will be held at St. John's Church in Darien.