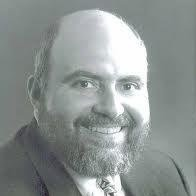 Joseph Anthony Deltito
Dr. Joseph Anthony Deltito died in Coventry, Rhode Island on April 13, 2021, his 68th Birthday. He was a proud graduate of Xaverian High School in Brooklyn, NY and Brown University ('75,'79MD). He had a prominent career as a psychiatrist, professor, lecturer and radio/television personality. His work took him all over the world, including life changing experiences in Pisa, Italy and Christ Church, New Zealand. He was an avid fisherman and enjoyed serving others through his passions for cooking and storytelling.
He is predeceased by his beloved wife Jeri and survived by his daughter, Chiara of Bristol, RI and her husband John, as well as his granddaughter Josie. He is also survived by many life-long friends, whom he considered family.
A private religious service will take place graveside at Spring Grove Cemetery in Darien, CT on Friday, April 16 at 11 am. A "day of fishing" will additionally be planned for late summer, 2021 for all who wish to attend in celebration of his life. In lieu of flowers, donations can be made in his honor to Notre Dame Catholic High School in Fairfield, CT via www.notredame.org